If you are looking forward to joining a life plan community that supports maintenance-free living, then Valley View Retirement Community is worth a visit.  Nestled in Big Valley, our campus affords you the ability to spend more time doing what you love, enjoying the peacefulness of the rolling neighboring fields, or getting involved in events on campus or in the larger greater community.
The cottages at Valley View Village are designed in six different styles, ranging from 990 to 1,512 square feet of living space. This variety allows each resident to pick a home that is perfectly suited to his or her needs. In addition, most of the cottages have a one-car garage, one bath, and two bedrooms. Residents can also specify floor coverings and appliances in their cottage, which allows you to personalize your cottage making it truly yours.
The offerings in the cottages at Valley View Village are personalized and designed for your comfort, from closet lighting to storage shelves in the garage — and don't forget the full-sized fridge, range, and washer and dryer. We also provide other amenities, like a community center, café, beauty services, barbershop, and gift shop.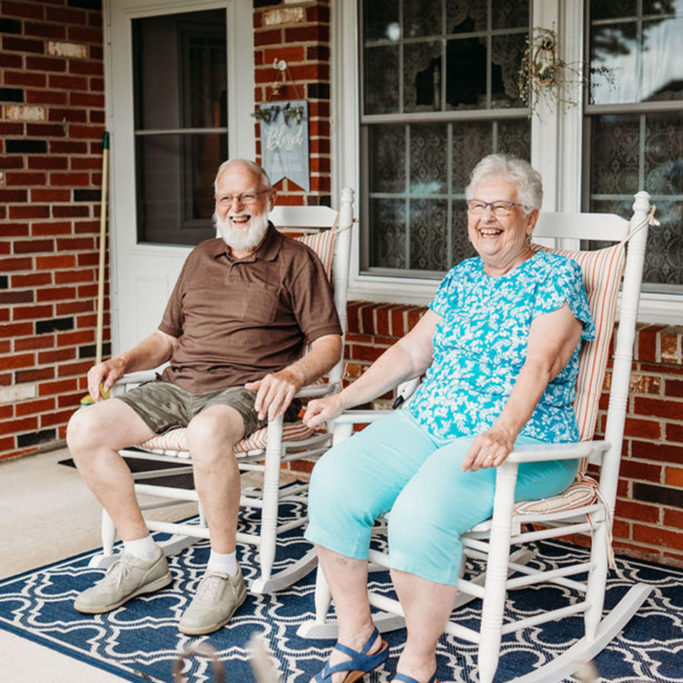 Benefits and Services
---
Maintenance/Grounds Services
Library
Resident Gardens
Woodshop
Onsite Rehab Center
Cafe
Gift Shop
Transportation Service
Fitness Center
Chapel
Activities/Events
More Information